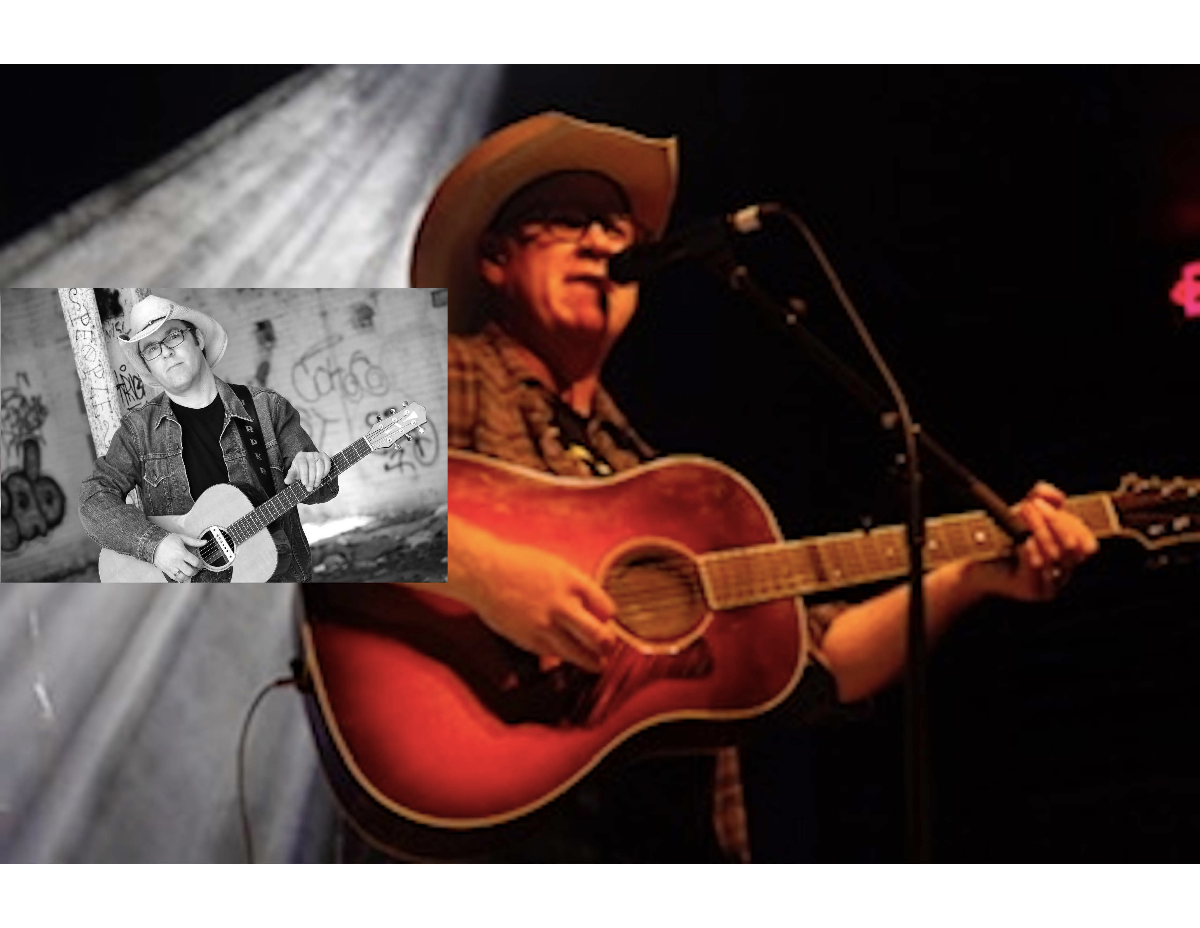 Arty Hill & G.S. Harper
with
Arty Hill & G.S. Harper
Arty Hill
From Baltimore, Md to Central Texas, Arty Hill packs the bars and dance floors with his unique brand of modern Honky Tonk. He sings with an "'everyman' quality…reminiscent of Johnny Cash." (Vintage Guitar Magazine). His songs - marrying the soul of classic country with the wry storytelling of Guy Clark and Townes Van Zandt - have been recorded by the Grammy-nominated Kenny and Amanda Smith Band, Alt-Country pioneer Jason Ringenberg, Rockabilly Queen Bee Marti Brom, and Austin's Texas Sapphires, among others. His recordings have topped the FAR (Freeform American Roots) chart, and his songs have appeared in two seasons of "Gun it with Bennie Spies" on the Sportsman Channel and in the 2017 movie "I Don't Feel at Home in This World Anymore" starring Elijah Wood.
Arty is also co-founder of the Hank Williams Songwriting Workshop in Montgomery, AL, and an instructor at the Augusta Heritage Center's Classic Country Week in Elkins, WVa. His 2021 release, "A Thousand Smoky Nights," features Arty and his top notch band, the Long Gone Daddys. It includes 11 new original tunes, plus a re-imagined version of the Arty and Linda Hill penned '"Mascara Tears," featuring vocalist Michelle Hannan. Telecaster master and legendary Lost Planet Airman Bill Kirchen says: "From the brash R n R of 'A Twang coming On' to the open heart surgery of 'Are You Sleeping,' there's a wealth of real deal Honky tonk in here."
YouTube / Spotify
G.S. Harper

G.S. Harper, an independent singer-songwriter and guitarist, was born and raised in San Angelo, Texas where he taught himself to play guitar at the age of 12. He began playing live at the age of 14 and everything since then has been what he calls a long and crazy ride. One that's not going to stop any time soon. Harper has played all over the United States, in small corner pubs and major arenas. He performs his original work and works as a freelance guitarist and bassist with bands and solo artists, from local independent musicians to national touring artists. For most of the last 20 years, Harper has called Cleveland, Ohio home. Its gritty, hardworking, rust belt attitude added depth to his songwriting and was a good match for his Texas roots. Harper released his fifth project, New Mexico Dirt, in 2016 following a successful tour supporting his fourth release, Sixteen Winters. Harper's previous albums were Waiting for April (2002), Live from Cleveland (G.S. Harper and the Lonesome Tomatoes, 2006) and The Belmont Sessions (G.S. Harper with Andrew Zeager, 2008).
---
Artists
---
---